The highly anticipated Airbus A321XLR is drawing closer to service entry.
Following the confirmation of Qantas' Project Sunrise order of 52 Airbus jets, the manufacturer has started May with meaning. Its very first A321XLR (extra long range) has made great progress in the past three weeks since having its engines attached.
The A321XLR rolled out of the paint shop in Hamburg, Germany, fresh with its stunning signature livery. MSN11000 is now preparing to take to the skies for the very first time over the coming weeks in its test flight campaign.
Exciting landmarks within reach
The 'Xciting Landmarks within Reach' livery features magenta details of iconic landmarks that boast its capabilities. On one side, New York's Statue of Liberty connects to Rome's Colosseum. On the other, London's Big Ben dot-to-dots with the Taj Mahal.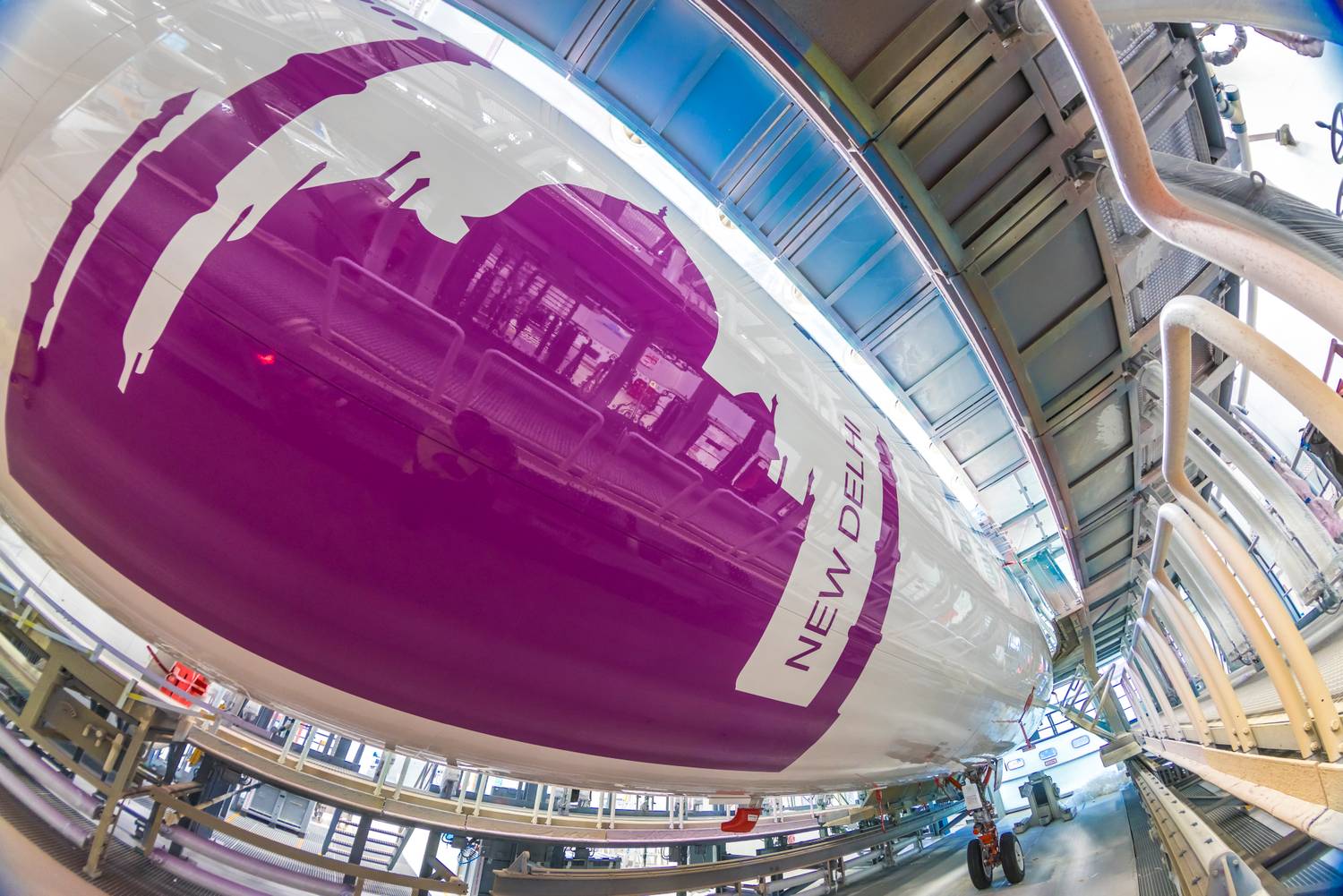 The aircraft features iconic landmarks on the fuselage. Photo: Airbus
The A321XLR is expected to take over routes that can currently only be served by larger and less efficient widebody aircraft. The Airbus solution will be able to ferry 180 to 200 passengers up to 4,700 nautical miles. That's 15% further than the earlier LR model and a whole 1,000 NM above the original A321neo. This is unprecedented in the single-aisle category. Airbus achieved this thanks to the addition of a permanent rear center fuel tank.
Does this mean the age of fuel-thirsty quad-engined aircraft is coming to an end? Narrowbody aircraft are proving ever more capable in range, efficiency, airport integration, and ultimately popularity with carriers.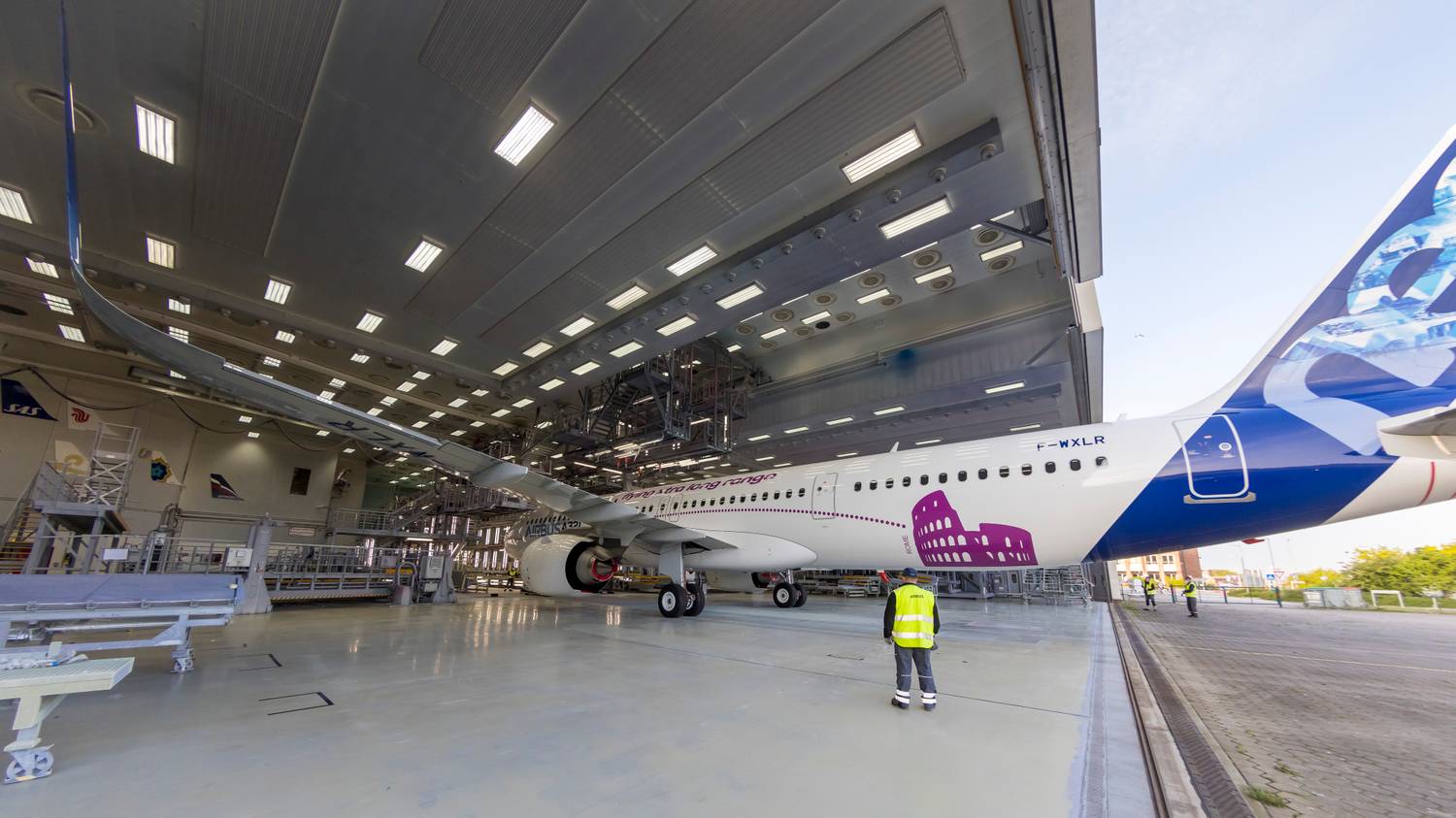 This latest iteration of the A321 family is of particular importance to carriers looking to increase their presence in long-haul point-to-point routes. In the transatlantic market: JetBlue, Aer Lingus, Iberia, American Airlines, United Airlines, and more recently Air Canada.
Looking at carriers' ambitions elsewhere in the world, Middle East Airlines, Air Arabia, and Saudia, aim to expand their presence in Southeast Asia and Africa. Further south, AirAsia X, VietJet Air, and Cebu Pacific intend to use the range to land in Australia. In Latin America, SKY Airline and JetSMART are eyeing up routes to Mexico, Florida, and the Caribbean from Chile, Peru, and Argentina.
The aircraft has already secured orders from around 23 airlines. Photo: Airbus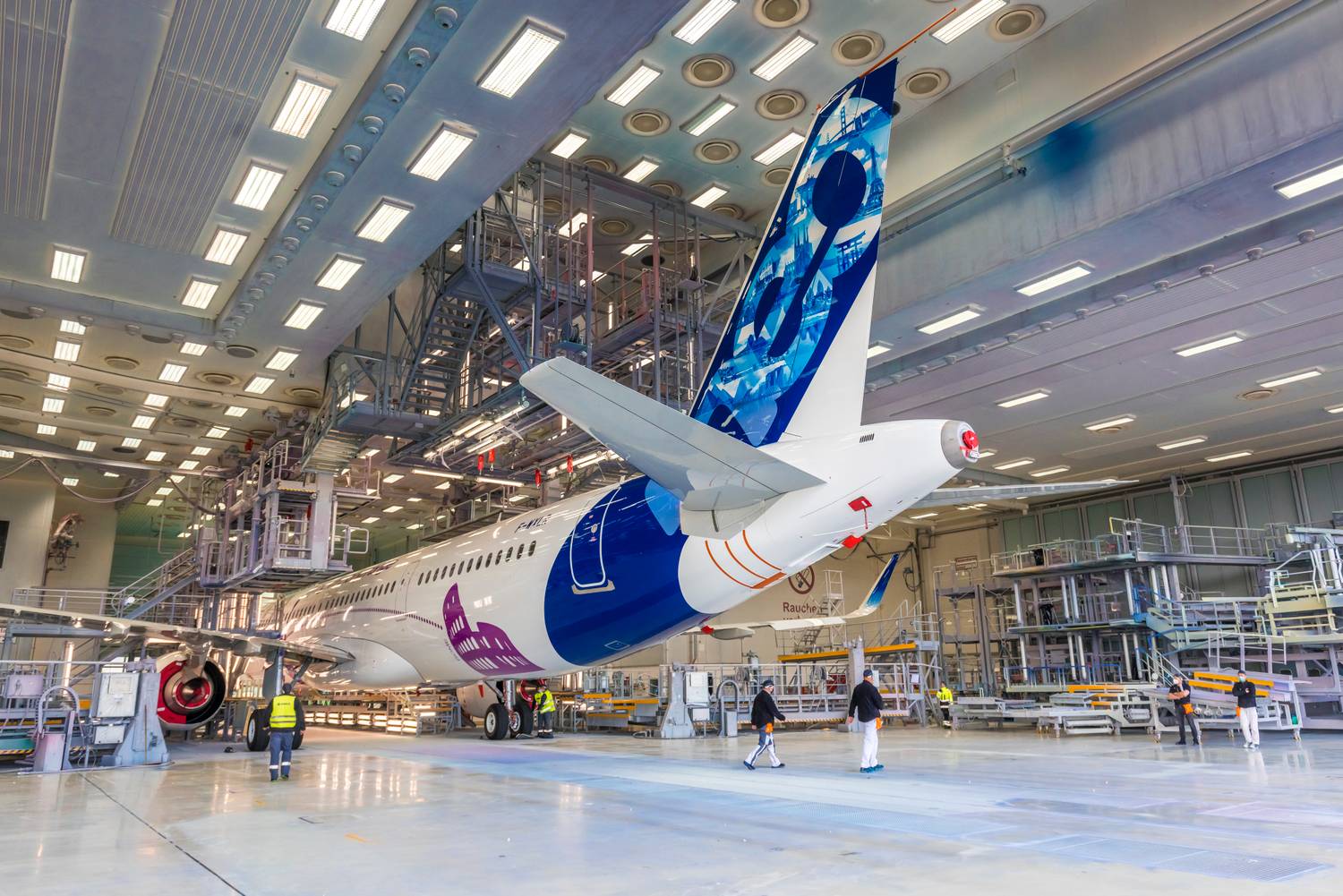 What about Boeing?
Airbus has been able to quickly address this market niche because it needed only to modify its existing A321 design. Boeing has fumbled here, being unable to extend the range or size of the 737 MAX to match the capabilities of the A321XLR. For a while, it was eyeing a New Midsize Airplane (NMA) dubbed the 797, but has never gotten further than the drawing board with this idea.
Tweaking a solidified existing design puts Airbus at an advantage as it maximizes commonality with the rest of the A320neo family. Flight crews can be certified to fly the type without significant conversion training. Airbus benefits too by reducing the time needed to officially approve the type for commercial use. Statistics indicate that single-aisle aircraft are the main driver of air travel recovery amid the pandemic.
Willie Walsh former CEO of International Airlines Group (BA and Iberia parent company) favors the type.
"The A321XLR has the same unit cost as a widebody long-haul aircraft which will enable profitable network expansion. This will strengthen both Dublin and Madrid hubs providing new transatlantic routes and additional flexibility for connecting passengers. These aircraft will also bring further cost efficiencies and environmental benefits."
Are you excited to travel on the latest offering from Airbus? What new routes would you like to see with the A321XLR?
Fonte: https://simpleflying.com/airbus-paints-first-a321xlr/